Back to results page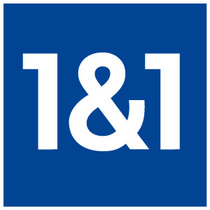 Place(s)
Germany, Baden-Württemberg, Karlsruhe
Reference
CE8319KB Apply now
Website Editor / Copywriter (m/f), Karlsruhe
Secretariat, law, HR, education, translation, IT, telecommunications, computer science, Marketing, communication
Offer archived at 20/05/2014
1&1 Internet AG
1&1 Internet AG, with the brands 1&1, GMX and WEB.DE, is the largest subsidiary of United Internet AG, a listed company with approximately 7,000 employees in 11 countries, about 45 million customer accounts and an annual sales volume of 2.6 billion Euro.
For Karlsruhe (Germany) we are looking to recruit a
WEBSITE EDITOR / COPYWRITER (M/F)
NATIVE FRENCH REFERENCE CODE: KA-GC140401
YOUR TASKS
Edit and maintain all the texts on the French website.
Write creative texts for new campaigns and products.
Issue texts for customer e-mails.
Translating into French and optimizing new content, taking cultural issues into account.
Work closely with Print/Online Marketing and Website Management teams to solve marketing problems through smart, well-written advertising and collateral materials that help sell products, and maintain our company image.
Attend creative input meetings, when asked to do so, to develop creative strategies.
Assist with confirming timelines with Head of Marketing and Marketing Coordinator, as well as other administrative tasks as needed.
Striving for excellence and marketing results, in everything from concept to completion, while keeping to deadlines.
WE APPRECIATE
Your ability to convert technical material into easy-to-understand language is essential for this position.
Your professional training is in the editorial or journalistic sector and you have a track record of two to three years' work in an advertising or marketing environment.
You must be highly organised.
You must be open minded and willing to work with an international team. Travel will also be required.
You are a French native speaker and also highly skilled in the English language. Knowledge of the German language would be advantageous. You can express yourself excellently in written form and are skilled in working with Office applications.
You have impeccable attention to detail, strong interpersonal skills and are a committed team player.
You are creative and know how to apply your creativity to sales and marketing targets.
Apply
Offer archived at 20/05/2014
These jobs might also interest you: