Retour aux résultats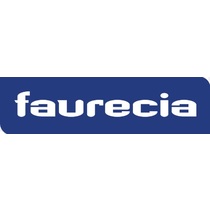 Lieu(x)
Heilbronn Postulez maintenant
VIE Logistik / Manufacturing Engineering (m/w/d), Heilbronn
Achat, Logistique, Ingénierie, Technique, Sciences, Santé
Offre archivée le 06/02/2023
Faurecia Automotive Holdings
"Technical Perfection and automotive passion" is what defines Faurecia. We design, engineer and provide the best in technology, systems and services for automobile makers in every major market on all five continents. If you share our ambition for technical perfection and our passion for all things automotive, Faurecia has a career for you.
"Faurecia, a driving force…for your professional growth."
Your role and responsibilities
Responsibility for deliveries to customers in the right quantity and time:
creating a production plan and managing the supply of parts to end customers
monitoring whether the customer's production capacity / consumption is adequate
daily monitoring of the fact / production plan
ensuring the transport of finished parts to customers in accordance with the budget
ensuring the flow of empty packaging
Providing reliable data in the SAP system
Management of production and logistics activities using internal tools
Monitoring and ensuring continuous improvement of erroneous deliveries (quantities, references, MP) MPM
Adherence to the company's standard of production management using a pull system
Segmentation Monitor the number of finished products per shift (ongoing inventories)
Communication with the customer
Creation of loads (pickings) in the SAP system
Ensuring the supply of spare parts
Participates in TOP5 meetings
Provides suggestions for improvement and cooperates in their implementation
Preparing for evaluation interviews
Prepares documents for weekly production planning (PDP)
Developed by PIC in cooperation with managers and plant managers
The mission will last 12-24 months.
Profile
Engineer school degree
Fluent in English
Basics in German
First experience in logistic or significant apprentice/internship experience in supply chain
First experience preferable in industrial environment
IT System basic knowledge (Excel, SAP etc.) and good knowledge of working on a PC in MS Office
Communication skills
International mindset
Apply
Offre archivée le 06/02/2023
Ces postes pourraient également vous intéresser :