Retour aux résultats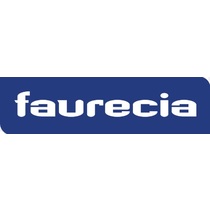 Lieu(x)
Hanovre Postulez maintenant
VIE Investment and Lean Manufacturing data analyst (m/f/d), Hannover
Ingénierie, Technique, Sciences, Santé
Offre archivée le 06/02/2023
Faurecia Automotive Holdings
"Technical Perfection and automotive passion" is what defines Faurecia. We design, engineer and provide the best in technology, systems and services for automobile makers in every major market on all five continents. If you share our ambition for technical perfection and our passion for all things automotive, Faurecia has a career for you.
"Faurecia, a driving force…for your professional growth."
Missions
Your main missions will be to support investment managers, divisions & programs on lean manufacturing and investment optimization projects through
Summarize, comment and report the results of lean manufacturing workshops
Follow-up the organization of LID (lean industrial design) training and workshop planning
Follow-up the training needs (in term of people) and training schedule
Collect best practices and share them with manufacturing community
Support the development and improvement of manufacturing standards
Collect and check all standard investment lists to support the implementation of a new investment dashboard & ARR (asset reuse rate) follow-up
Assist / Train program manufacturing leaders on the correct use of standard investment list
Analyze investment data and support the improvement of reporting tools
Follow-up the investment forecast accuracy and propose ideas for improvement
The mission will last 12 months (renewable 12 months).
Profile
Engineering degree or equivalent
Good communication skills
Willingness to learn
Continuous improvement mindset (Kaizen)
Data and problem diagnosis and analytic skills
MS Office, especially excellent Excel skills
English language
Apply
Offre archivée le 06/02/2023
Ces postes pourraient également vous intéresser :