Retour aux résultats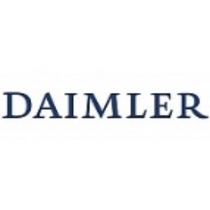 Lieu(x)
Sindelfingen Postulez maintenant
Technical Safety Engineer (m//fd), Sindelfingen
IT, Télécommunication, Informatique, Ingénierie, Technique, Sciences, Santé
Offre archivée le 15/04/2021
Daimler
Mercedes-Benz Molsheim est une entreprise du groupe Daimler, spécialisée dans la transformation de véhicules industriels. 600 collaborateurs travaillent sur le site de Molsheim.
About the role
In the Autonomous driving team, we focus on the development of the future level 4 autonomous driving system for Mercedes-Benz cars. We integrate a variety of high-end sensors and the overall ADAS SW stack. The system is developed in-house at MBition, at Mercedes-Benz or with other partners.
As Technical Safety Engineer (m/w/x) you will work in an agile team of senior experts towards a safe, reliable and adaptable eco system, that enables the autonomous driving for Mercedes-Benz. The development according ISO 26262 standards is foundation for a high quality HW and SW delivery in the project.
Your Profile
Education:
Degree in Computer Science Engineering, information technology
Experience:
Experience of minimal 5 Years in Electronics development would be desirable
Good experience in the area of Safety development (e.g. ISO 26262, MIL-STD-882E, ISO 16508 etc.)
Experience in the development of Technical Safety Concepts would be a plus
Experience in the Automotive domain is a plus
Experience with development of ASIL C/D products (SIL 3/4) is also a plus
Experience with different analysis methods is desirable (e.g. FTA, H&R, FMEA etc.)
Strong experience in development of Hardware and/or Software Architectures
System Architecture development would be a plus
Designing and specifying of Safety Architectures with focus on robustness
Experience with high availability products would be a plus
Multicore with multiprocessor/MCU development experience desired
Good experience in semi-formal languages in the area of architecture development (e.g. SysML, UML, Simulink, Stateflow etc.)
Programming/scripting language experience would be desired (e.g. C, C++, Java, Ruby, Python, VBA etc.)
Nice to have:
AutoSar Classic and Adaptive Integration Standards
Car Security Integration standards
Familiarity with ASPICE
Familiarity with open source licenses and/or being a contributor to open source projects
Understanding of ADAS SW stack and Sensor principles

Personal skills:
Proficiency in problem solving and troubleshooting technical issues
Excellent organizational, time management, prioritization and multi-tasking skills
Ability to handle multiple competing priorities in a fast-paced environment
Personal initiative, commitment, perseverance and resilience
Well-developed communication and teamwork skill
Analytical thinking and dedication are highly desirable
Self-discipline and self-organizational skills are desired to reach common goals
Exceptional Team-player skills needed
Good argumentative spoken and written skills are a highly desirable
Availability for business trips is needed
Language skills:
Proficient in English, German is a plus!
Postuler
Offre archivée le 15/04/2021
Ces postes pourraient également vous intéresser :