Retour aux résultats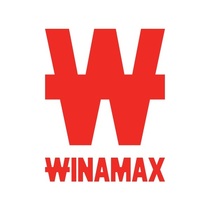 Lieu(x)
Paris
Référence
CE4548JL Postulez maintenant
Sports Community Manager Germany (M/F), Paris
Autres secteurs
Autres services

Communication
Internet, E-commerce
IT / Informatique
Marketing

Offre archivée le 23/11/2023
Winamax
Winamax offers an online platform that allows over 6 million members in France, Spain and Germany to indulge in their passion for poker and sports betting.
As one of the most innovative operators on the market, Winamax's popularity is the result of in-depth work on the marketing/communication, technical and technological fronts.
What makes Winamax different? A humorous tone and better odds. Winamax's success is thanks to its gaming culture, but also mainly thanks to its excellent team. Being part of the Winamax staff means living a unique experience within a friendly team and a fun working environment!
To be a member of Winamax Staff, is to live an adventure as part of a skilled and friendly team, in a unique and convivial workplace.
ABOUT THE ROLE
After a successful launch of our Poker and Sports Betting offers in Spain, Winamax now aims to develop a Betting offer for the German market. Join us now to take part in this adventure as our Sports Community Manager Germany (M/F).
WHAT YOU'LL DO
As part of the talented team that runs the @winamaxsport twitter account, you will be responsible for creating good buzz in German about sports news and our sports betting offer for German-speaking customers. This includes:
Animating Winamax social networks accounts dedicated to sports betting: posts, contests, graphic contents, news, anecdotes, key figures... with the dose of fun that corresponds to us, in accordance with the editorial line and the general pre-defined strategy,
Taking part in the definition and deployment of our Social Betting strategy, in relation with the Relationship Marketing Manager,
The management of our Social Networks Betting strategy, thanks to relevant KPIs to build on, and thanks to flow management tools that you master,
Constant monitoring of new products and the competition.
ABOUT YOU
Regardless of your experience and educational background, you are a native German speaker and have completed most of your studies in Germany.
You are a sports enthusiast, especially for football, tennis and NBA. You are interested in sports betting.
Your previous experience allows you to technically master the main social media platforms (Twitter, Facebook, Instragram, Snapchat...).
Your writing skills are impeccable, including in real time during a match, and you have already demonstrated your ability to engage your audience, by proposing interesting and entertaining content, in line with what our team of @winamaxsport community managers is currently offering. Organized, you know how to work alone and in a team (lots of teamwork!).
Your main assets to succeed in this position:
Your ability to display good humour, to have an offbeat tone. Here, a promise would not be enough for us: your sense of humour must have already left its mark and be widely appreciated on social networks;
Your openness as a CM to your ecosystem, whether it's taking into account feedback from your audience, or actively monitoring new uses in your field and the competition.
Ideally you speak French without necessarily being bilingual OR have at least a fluent level in English and would be delighted to make your passion for sports betting your job in France. Your personal situation allows you to be in a permanent position within our CM Sport team, organized in a rotating schedule, with evening and weekend work included, close to the sports news.
JOB DETAILS
Position to be filled on a permanent basis (permanent contract) as soon as possible in Paris, France
Only applications with CV and cover letter in French/English will be considered
Prior authorization to work in France required (no residence permit sponsorship)
Excluded work arrangements: student employment, part-time employment, work-study, telecommuting, freelance.
RECRUITMENT PROCESS
Recruitment process in French (the working language @Winamax) or in English: application (CV + cover letter), telephone interview, written tests and face-to-face interviews in our offices in Paris (airfare reimbursement is subject to conditions)
As part of the recruitment process, Winamax will reimburse your round trip upon presentation of proof
In addition to your CV/ LinkedIn profile, we would like:
that you share the URLs of your most characteristic accounts with us, ideally on the theme of sports or sports betting;
that your posts are sporty and that the reactions of your followers show how your humour is appreciated;
that you share your Peerindex, Kred or equivalent references with us;
that you would know your motivation for this position, in more than 140 characters - here we love to read beautiful cover letters - especially for this position which requires real writing skills.
Benefits
We work hard and we play hard too! Joining Winamax means getting involved in a human experience with:
Extensive support in finding accommodation in Paris
A challenging job in an international environment
A unique working atmosphere with numerous perks in the heart of Paris (free drinks and snacks, access to a company restaurant,...)
A profit-sharing bonus and incentive
Excellent health insurance
Six weeks of paid leave
And lots of FUN! Regular after-work events (poker, gaming, barbecue, ....) and leisure activities (gym, soccer team,...)
Apply
Offre archivée le 23/11/2023
Ces postes pourraient également vous intéresser :