Retour aux résultats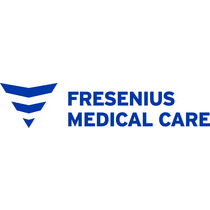 Lieu(x)
Bad Homburg Postulez maintenant
Senior Legal Counsel Manufacturing & Supply Chain (m/f/d), Bad Homburg
Offre archivée le 14/08/2023
Fresenius Medical Care
Mehr als 250.000 Menschen auf allen Kontinenten arbeiten bei Fresenius daran, immer bessere Medizin für immer mehr Menschen anzubieten. Unsere eigenständigen Unternehmens­bereiche Fresenius Medical Care, Fresenius Kabi, Fresenius Helios und Fresenius Vamed bieten ein breites Spektrum an Produkten und Dienstleistungen im Gesundheitssektor. Bei uns haben Sie die Chance, mit Ihrer Karriere einen Unterschied zu machen – und Teil unserer beeindruckenden Wachstumsgeschichte zu werden.
Your assignments
Serve as first point of contact in Global Legal Function for MSC Head and Leadership Team, a role in the GLF which is required in the changing, volatile SC environment; in charge of leading and/or coordinating relevant legal MSC matters and issues; interlink with related Procurement legal topics and specifically in charge of SC connected Global Procurement categories like e.g., Logistics and Energy.
This position is an integral part of the Global Legal Procurement, Manufacturing & Supply Chain team.
Tasks performed regularly which form the essential characteristics of the position.
Strategic, day-to-day and ad-hoc advice to MSC worldwide
First point of contact in Global Legal Function for MSC Head and Leadership Team
lead legal MSC matters and coordinate within GLF
develop and draft best in class supply chain contract templates and support the SC teams in negotiations of key contracts
support the MSC leadership teams in their activities with legal input
in charge of the Logistics, Energy and other Global Procurement Categories that are so closely interlinked with SC
develop and draft best-in class procurement contract templates for these categories and support the procurement teams in negotiations of key contracts
instruct and manage external lawyers and other consultants as required
closely follow legal developments with a focus on MSC and advise on compliance with laws, regulations and FME guidelines and procedures
follow ESG related activities and developments in MSC and the Procurement categories
support dispute resolution matters and support litigation in the area of responsibility of this role
report to General Counsel Global Legal Procurement on a regular and ad-hoc basis
Your profile
Fully qualified lawyer ideally with common law background (or similar)
PHD or MBA a plus
Relevant experience in commercial law, supply chain law gained in international law firm and/or major international cooperation with own manufacturing facilities (ideally both)
Advanced skills and understanding of commercial matters pertaining to procurement, manufacturing, and supply chain
Experienced and up to date in laws and regulations in relation to MSC
Skills and interest in ESG topics
Knowledge of tax law is an advantage
Good understanding of financials and quality
Proactive collaborator
leads complex transactions and projects with ease
Strong team player
Excel in legal performance with the required level of pragmatism
Strong intercultural competencies
Able to focus and key deliverables
Give spontaneous but always sound and robust advice also in emergencies
Strong communication skills
Cost and resource conscious
Comprehensive knowledge of all major MSC relevant laws and regulations
Very good commercial and procurement law skills
Good technical knowledge and understanding
Very good Microsoft Office IT skills (Word, Excel, Power Point)
SAP IT skills are an advantage
English mandatory (ideally mother tongue or excellent level)as well as one additional world language, e.g. Spanish, French, Mandarin Chinese is an advantage, good German language skills is a plus
Apply
Offre archivée le 14/08/2023
Ces postes pourraient également vous intéresser :