Retour aux résultats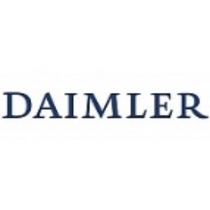 Lieu(x)
Sindelfingen Postulez maintenant
Security Expert (m/f/d), Sindelfingen
IT, Télécommunication, Informatique, Ingénierie, Technique, Sciences, Santé
Offre archivée le 15/04/2021
Daimler
Mercedes-Benz Molsheim est une entreprise du groupe Daimler, spécialisée dans la transformation de véhicules industriels. 600 collaborateurs travaillent sur le site de Molsheim.
About the role
In the Autonomous driving team, we focus on the development of the future level 4 autonomous driving system for Mercedes-Benz cars. We develop and integrate modern cryptographic protocols and standards, such as IPSec and the PKCS family on state of the art hardware and operating system. As a security expert (all genders) you will work in an agile team of senior experts towards a secure, fast and bug free eco system, that enables the autonomous driving for Mercedes-Benz. Our common goal is to realize performant and secure implemtnations that use the available hardware as good as possible. Further it should go without saying that validation and testing of these implementations prior to customer release is part of our understanding of a high quality system.
Your Profile
Education:
Degree in Computer Science Engineering, information technology, mathematic or similar OR proven experience by industrial certifications
Experience:
Experience IPSec (Seassion, AH, ESP)
Experience with POSIX operating systems (Autosar Adaptive, QNX) and Autosar
Experience with cryptographic accelerators and HW backed secure storage
Understanding of TEE concept and ASIL complient code desig
Languages: C and C++
Nice to have:
Familiarity with code audit methods
Familiarity with open source licenses and/or being a contributor to open source projects
Understanding of ADAS SW stack
Understanding of common cryptographic libraries
Open-Source Background
Possibly research background in IPSec for instance at TU Berlin
Personal skills:
Proficiency in problem solving and troubleshooting technical issues
Ability to analyze complex issues step by step
Excellent organizational, time management, prioritization and multi-tasking skills
Ability to handle multiple competing priorities in a fast-paced environment
Personal initiative, commitment, perseverance and resilience
Well-developed communication and teamwork skill
Language skills:
Proficient in English, German is a plus!
Apply
Offre archivée le 15/04/2021
Ces postes pourraient également vous intéresser :