Retour aux résultats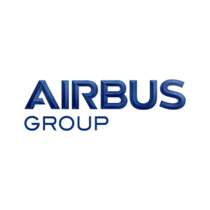 Lieu(x)
Hambourg Postulez maintenant
Power Electronics Engineer (m/f/d), Hamburg
Ingénierie, Technique, Sciences, Santé
Offre archivée le 28/10/2022
Airbus Group - Airbus Defence & Space
Airbus is a leading aircraft manufacturer with the most modern and comprehensive family of airliners on the market, ranging in capacity from 100 to more than 500 seats. Airbus champions innovative technologies and offers some of the world's most fuel efficient and quiet aircraft. Airbus has sold over 13.800 aircraft to more than 360 customers worldwide. Airbus has achieved more than 8,000 deliveries since the first Airbus aircraft entered into service. Headquartered in Toulouse, France.
Your main tasks and responsibilities
Be involved in the development of design solutions in the Cabin and Cargo area for power systems (equipment and system level)
Support advanced studies to answer program requests and needs
Be involved in in-service issues resolution (e.g. consumer power disruptions, rejection of new cabin options due to power budget), and qualification deviations
Ensure specification, design, qualification and certification of Cabin Power Systems / Sub-Systems / Equipment considering: Safety, Quality, Systems Performance, Cost, Environmental, Operational and Industrial Requirements.
Create Design Office technical documentation
De-risk future technologies through R&T Proof of Concept to prepare future Airbus platforms.
Secure and transfer lessons learned from legacy to new developments
Represent Cabin and Cargo power consumer needs/specificities in the Power community at Airbus
Foster the development of innovative solutions in-line with Airbus needs, e.g. High current & High voltage components
Ensure the compliance of designs against requirements in accordance to the airworthiness regulations
Be involved in Standardization activities
Built and keep a strong link to eXperts and specialists inside Airbus
Ensure configuration management incl. equipment steering
Your educational background
You are skilled in the field of electricity. Having a university degree in Engineering in electrical engineering or physics or similar educations
Strong electrical and physical understanding Understanding of physics between the component design and it's electrical properties
You have knowledge on smart and digital power controls (e.g. SSPC) technology and its development
Your hard skills and qualifications
You have experience in creation and reviewing of electrical equipment (power electronics, electronics and software), holding this experience in aeronautical area would be a plus
You bring experience in detailed design data incl. electronic schematics.
Strong electrical system installation architecture & constraints understanding
Knowledge about manufacturing methods for electrical equipment
Knowledge of data transmission protocols (including frequency, impedance, signal loss, …)
High voltage effects on components design, and high voltage phenomena (arc-tracking, partial discharge, triple points, …).
Knowledge of environmental components performance (EMI, fluid resistance, fire, corrosion, vibration…) and associated test methods.
MSBE (Model Based System Engineering) experience (Modeling & Simulation) is a plus
As a person, you bring:
the desire to continuously learn and evolve personally and technically
a solution oriented way of working and anticipation mindset
a team spirit to continuously strengthen the transnational mindset and exchange
ability to manage many topics in parallel
some good communication skills Drive and coordinate with our many interfaces
This role will involve some travels for business and as such you must be able to travel accordingly.
Your benefits
Challenging tasks and unique high tech products and services
Good work-life balance in a big international company
Flexible working hours and working time compensation
Compatibility of family AND career
Attractive salary
Company pension and much more
Apply
Offre archivée le 28/10/2022
Ces postes pourraient également vous intéresser :