Retour aux résultats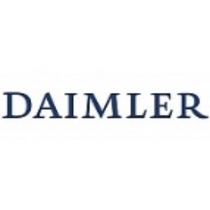 Lieu(x)
Stuttgart Postulez maintenant
Development Engineer Component Responsibility LV Harness BMS (f/m/x), Stuttgart
Ingénierie, Technique, Sciences, Santé
Offre archivée le 14/03/2023
Daimler
Mercedes-Benz Molsheim est une entreprise du groupe Daimler, spécialisée dans la transformation de véhicules industriels. 600 collaborateurs travaillent sur le site de Molsheim.
Missions
You will take responsibility for the components as a development engineer for the wiring harnesses within the BMS (Battery Management System). Among other things, the wiring harness connects the E/E components consisting of the BMC (Battery Management Controller) and the CSE (Cell Supervising Electronics) and the electronic components
Together with the harness supplier and our Indian colleagues at DTICI, you will develop the harness concepts, select the suitable connectors and coordinate these with all interfaces
You will create and maintain specifications in accordance with current internal requirements, laws and standards and coordinate these with the supplier
You will create and maintain schedules and manage the implementation of the sample statuses at the supplier (including milestones, DVP&R, etc.)
You represent the interface in the development process between the relevant stakeholders (BMS system responsibility, E/E component managers, packaging, etc.)
You document the development progress and release the components in the relevant systems
You report to the relevant committees
Qualifications
Ideally, you will qualify for this job with:
University degree in electrical engineering, automotive engineering, mechatronics or similar
Several years of professional experience in the series development of harnesses for LV electronic control units and HV batteries in the automotive industry
In-depth knowledge of assembly-friendly design (poka-yoke) and assembly processes
Very good coordination and communication skills in exchange with a wide range of interface partners
Structured, methodical thinking in order to coordinate the large number of interfaces and details
Ability to work in a team and cooperate in an international working environment
English and German proficiency
Experience with relevant documentation tools such as DOORS, Engineering Client, etc.
Apply
Offre archivée le 14/03/2023
Ces postes pourraient également vous intéresser :