Retour aux résultats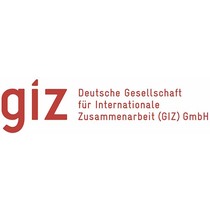 Lieu(x)
Afrique, Andere
Référence
CE7960JL Postulez maintenant
Advisor (m/f/d) Energy Efficiency in Buildings, Morocco
Énergie
Technologie Énergétique

Offre archivée le 19/09/2022
Gesellschaft für Internationale Zusammenarbeit (GIZ)
Our model for success is a better life for everyone and purposeful tasks for our employees. For more than 50 years, the Deutsche Gesellschaft für Internationale Zusammenarbeit (GIZ), as a company of the German Federal Government, has been supporting the implementation of development policy goals worldwide. Together with partner organisations in 120 countries, we are involved in a diverse range of projects. If you want to make a difference in the world and develop yourself in the process, you've come to the right place.
For our operations in Rabat/Morocco, we are looking for an Advisor (m/f/d) Energy Efficiency in Buildings in Morocco
Assignment period: 01/01/2023 - 06/30/2026
Field of activity
The political partner of the project "Energy Efficiency in Morocco" is the Moroccan Ministry of Energy Transition. Other important actors are the Ministries of Finance, Industry and Interior, as well as state subordinate authorities and private sector representatives. The main activities in the project's component "energy efficiency in buildings" are as follows: Capacity building for energy efficiency professionals for the building sector with special support mechanisms for female professionals as well as awareness raising and promotion of exchange of experience (e-learning approaches, digital information platforms). Advice on standardisation, labelling and certification of products and services and promotion of labels and certificates. Advice on setting up and coaching the implementation of digital energy management systems in public buildings and private sector buildings, taking gender aspects into account. Advice on conceptualisation, planning and implementation as well as evaluation of energy efficiency measures in selected institutions and in the service sector (action learning). Advice on access to financing (structuring bankable projects, applications for public funding).
Your tasks
Results-oriented planning, implementation and monitoring of activities in the component energy efficiency in buildings with a focus on energy management systems and access to finance
Expert advice and support for institutional partners from the public and private sectors on the implementation of energy efficiency measures and energy management systems including digital solutions in their buildings
Advising building owners on access to financing for the implementation of energy efficiency measures
Processing and communication of learning experiences in implementing energy efficiency measures in buildings
Establish information, networking and exchange mechanisms between partners
Mainstreaming gender aspects into the energy efficiency in buildings component
Budget planning and monitoring as well as management of national and international service and financing contracts
Establishing and maintaining professional networks in Morocco and internationally
Your profile
Completed university studies in the fields of engineering, environmental sciences, economics or comparable
Several years of relevant professional experience, preferably gained abroad,  in the field of energy efficiency, especially in the building sector and on energy management systems
Knowledge of relevant institutions working on the energy efficiency topic in the international context
Knowledge and practical experience with project management including results-oriented management and monitoring
Experience in the management of external consultancies and funding recipients
Work experience in developing or emerging countries; experience in the Middle East and North Africa region and knowledge of the Moroccan energy sector are an advantage
Confident appearance towards political partners and high communication skills
Business fluent in English as well as good French knowledge are mandatory, German knowledge is desired
Apply
Offre archivée le 19/09/2022
Ces postes pourraient également vous intéresser :