Back to results page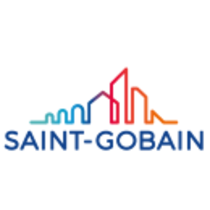 Place(s)
Stolberg Apply now
Werkstudent (m/w/d) im Bereich Produktionsplanungs- und Digitalisierungsprozesse, Stolberg
Offer archived at 04/09/2023
Saint-Gobain Glass Deutschland
Saint-Gobain designs, manufactures and distributes materials and solutions which are key ingredients in the wellbeing of each of us and the future of all. They can be found everywhere in our living places and our daily life: in buildings, transportation, infrastructure and in many industrial applications. They provide comfort, performance and safety while addressing the challenges of sustainable construction, resource efficiency and climate change.
Saint-Gobain's brand portfolio includes Rigips, Isover insulating materials, Sekurit automotive glass, Saint-Gobain Glass and many more.
Aufgaben
die Optimierung von internen Prozessen und Systemen im Bereich Supply-Chain unterstützt
Templates und Prozesse automatisierst und optimierst
bei Workshops zur Weiterentwicklung von digitalen Lösungen mitwirkst
Dich aktiv in die Entwicklung einer digitalen Systemlandschaft einbringst und unsere digitale Produktionsplanung vorantreibst
die Schnittstellen zwischen Produktionsplanung, Lager und Kundenservice ausbaust
Profil
immatrikulierter Student (m/w/d) bist oder Dich zwischen einem Bachelorund Master-Studium im Bereich BWL, Wirtschaftsingenieurwesen oder Maschinenbau befindest
eine aufgeschlossene Persönlichkeit mit IT-Affinität bist
idealerweise über erste Kenntnisse in der VBA-Programmierung (Excel) oder Low-Code Programmierung (Power FX) verfügst
fortgeschrittene Kenntnisse mit MS-Office Werkzeugen (Excel, Power Automate, Power BI) mitbringst
Weil wir Deine berufliche Zukunft mitgestalten wollen, kannst Du bei
uns...
Wir bieten
einen umfassenden Einblick in die Betriebsund Arbeitsorganisation bekommen
flexibel arbeiten, damit Dein Studium neben dem Job nicht zu kurz kommt
Nachhaltigkeitsorientierung gemäß unseres Purpose "MAKING THE WORLD A BETTER HOME" erleben
Bewerben
Offer archived at 04/09/2023
These jobs might also interest you: