Back to results page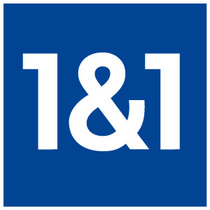 Place(s)
Germany, Baden-Württemberg, Karlsruhe Apply now
Stage Community Manager France, Karlsruhe
Offer archived at 17/01/2014
1&1 Internet AG
1&1 Internet AG, with the brands 1&1, GMX and WEB.DE, is the largest subsidiary of United Internet AG, a listed company with approximately 7,000 employees in 11 countries, about 45 million customer accounts and an annual sales volume of 2.6 billion Euro.
Mission
Animation et développement des réseaux sociaux (Facebook, Twitter, Google+, etc.)
Veille et analyse médiatiques (forums, blogs, réseaux sociaux)
Ce stage vous permettra en outre d'avoir un aperçu du travail quotidien au sein du service Presse d'une entreprise internationale.
Profil
De formation supérieure en communication, marketing, journalisme, publicité ou multimédia, vous avez une excellente culture Web et maîtrisez les réseaux sociaux.
Vous faites preuve d'une réelle aisance rédactionnelle et votre orthographe est irréprochable.
Vous aimez travailler en équipe, vous êtes dynamique, autonome, créatif et vous avez le sens du détail.
Vous êtes prêt à vous investir dans un environnement international et multiculturel, et vous êtes capable de vous y adapter rapidement.
Vous maîtrisez le Français et l'Anglais. La pratique de l'Allemand est un plus.
Apply
Offer archived at 17/01/2014
These jobs might also interest you: