Back to results page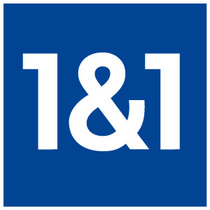 Place(s)
Germany, Baden-Württemberg, Karlsruhe Apply now
French Copywriter - Web Editor (m/f), Karlsruhe
IT, telecommunications, computer science, Marketing, communication
Offer archived at 09/04/2013
1&1 Internet AG
1&1 Internet AG, with the brands 1&1, GMX and WEB.DE, is the largest subsidiary of United Internet AG, a listed company with approximately 7,000 employees in 11 countries, about 45 million customer accounts and an annual sales volume of 2.6 billion Euro.
Tasks
This is a challenging and exciting position within our French Marketing Team. You will be responsible for the written content on our website and for the copy of our marketing campaigns. Your duties will include:
Preparing and editing the marketing texts related to our web hosting products.
The content of the website pages related to these products.
Adapting our website to coincide with new campaigns.
Translating into French and optimising new content, taking cultural issues into account.
Writing content for customer e-mails and contributing towards other marketing efforts.
Profile
You will have professional editorial experience with a solid track record of two to three years in an advertising or mar­keting environment
You will be comfortable talking about technology and you will have a basic knowledge of web hosting products.
You can easily manage your own work, and working under pressure is not a problem for you. You approach your work with creativity and flair, with a good under­standing of our brand identity.
You must have french knowledge on native level and highly skilled in the English language. Knowledge of the German language would be advantageous.
Impeccable attention detail. Strong interpersonal skills and a committed team player.
Well-skilled in working with the usual Office standard applications. Travel will also be required.
Apply
Offer archived at 09/04/2013
These jobs might also interest you: