Back to results page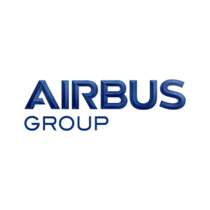 Place(s)
Hamburg Apply now
Engineering Tool Run Mode Specialist (d/f/m), Hambourg
Engineering, sciences, health
Offer archived at 13/09/2022
Airbus Group - Airbus Defence & Space
Airbus is a leading aircraft manufacturer with the most modern and comprehensive family of airliners on the market, ranging in capacity from 100 to more than 500 seats. Airbus champions innovative technologies and offers some of the world's most fuel efficient and quiet aircraft. Airbus has sold over 13.800 aircraft to more than 360 customers worldwide. Airbus has achieved more than 8,000 deliveries since the first Airbus aircraft entered into service. Headquartered in Toulouse, France.
Job Description
In a multi-layered environment between Airbus engineers, a complex IT landscape and external partners, you will be part of the methods and software team for the German fuselage construction perimeter responsible for all commercial aircraft programs.
We are responsible for providing our designers the greatest possible support in the frame of IT landscape and IT use, so that they are able to provide the technical definition dossiers in time and in quality to our manufacturing.
Content
Support for internal and external designers with regard to IT applications
Regular participation in IT project meetings to represent the needs and views of our designers and coordinate and ensure required IT adjustments
Filling the interface for communication and mediation between design departments and Airbus IT organization
Escalationand alert management in case of serious IT failures to ensure Airbus IT provides the fastest possible solution
User and software management for virtual machines which provide the Airbus PLM landscape
regular provision of information regarding future software changes or new software deployments to all of our German fuselage engineering departments
Responsibility for coordination and approval of planned software downtime
Responsible for approving internal and external collaborators to use Airbus software
Creation of regular reports on critical and unplanned software downtime and its impact
Participation in and organization of coordination with our partner departments in France and other German design departments (e.g. cabin)
Requirements
At least 5 years experience in support of IT applications or broad use of Airbus environment tools
A degree in a IT or Engineering environment is a plus
Strong know-how in project management methods such as Agile (Agile Scale, SCRUM) & Waterfall
Strong expertise in Engineering Development Tools for 2D / 3D / PLM (Product Lifecycle Management)
Know-how in Process, Methods & Tools (AIRBUS environment) are a plus
Good presentation skills, stakeholder management & assertive communication
Service mentality & customer focus
Additional know-how in the following fields are an advantage: digital transformation, IT infrastructure, technical, crisis & learning management
English & German Language are required on negotiation level
Disabled applicants with equal qualification are favored.
What We Offer
Challenging tasks on unique services and products
Interesting development opportunities and extensive offer of training
Pleasant working atmosphere in an international environment
Flexible working hours and work time compensation
Compatibility of work and family
Attractive remuneration with components such as Christmas and holiday bonus, profit-sharing, etc.
Company pension
Health management, e.g. company doctor and much more
Apply
Offer archived at 13/09/2022
These jobs might also interest you: