Back to results page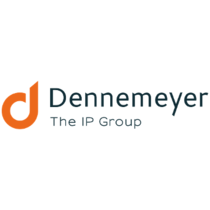 Place(s)
Howald Apply now
Consultant – Business Restructuring & International Tax (H/F), Howald
Offer archived at 04/07/2023
Dennemeyer
The Dennemeyer Group offers high-quality services for the protection and management of Intellectual Property rights and is committed to being the first-choice partner for customers globally. With more than 55 years of experience in the industry and 20+ offices worldwide, Dennemeyer manages nearly three million IP rights of around 8,000 customers.
Your Responsibilities
Actively participate to the continuous improvement the Group's international tax and transfer pricing policy.
Work on high value adding domestic and cross-border corporate re-organization and transformation projects.
Interact daily and work closely with the larger Finance Team (Corporate Finance, Finance Transformation, Accounting, Financial Accounting, Controlling, and Treasury) as well as with all other relevant stakeholders from the various business units.
Draft high-quality deliverables and update existing documentation (e.g., Group Masterfile, Group Transfer Pricing report on re-allocation of management and support services and other shared expenses).
Prepare intermediary files necessary for local Transfer Pricing (Entity Files) in collaboration with partnering tax advisory firm.
Work on Business Restructuring / International Tax and Transfer Pricing-related process optimization and digitalization workstreams in collaboration with the subject matter experts.
Design and implement learning sessions dedicated to business restructuring and international tax.
Your Profile
Master's degree or equivalent in International Tax and/or Business Administration. An additional degree in the legal field is an asset.
3-5 years of work experience in transfer pricing, ideally coupled with legal knowledge and expertise.
Ability to interact and communicate efficiently with a wide range of interlocutors.
Good command of the MS Office suite.
Affinity for working with numbers; fair level of understanding of the financial statements.
Ability to work on multiple workstreams and secure on-time delivery thanks to strong time-management and prioritization capabilities.
Excellent analytical and writing skills.
Humble, and willing to learn. Precise and self-organized. Readiness to tackle a variety of tasks (ranging from administrative duties to data analysis, tax & legal research, drafting of documentation, reports, and intercompany agreements).
Fluency in English is mandatory; French and German are considered as an asset.
Readiness to travel occasionally.
Join and grow with us!
Develop and customize your long-time career within a fast-growing multinational company.
Enjoy working in multicultural teams and contribute to a diverse and international working environment.
Organize your lifestyle with flexible working hours.
Take the opportunity to act independently and entrepreneurial in your area of responsibility and profit from flat hierarchies and short decision-making processes.
Celebrate success together as one team at our various corporate events.
Attend a tailor-made onboarding program as well as individual training & development opportunities.
Contribute through your personality and your daily work to make an impact on our business, corporate culture, society and environment.
Apply
Offer archived at 04/07/2023
These jobs might also interest you: