Back to results page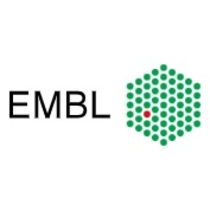 Place(s)
Grenoble, Auvergne-Rhône-Alpes
Reference
CE2785JL Apply now
Administrative Assistant (m/f), Grenoble
Offer archived at 04/01/2023
European Molecular Biology Laboratory (EMBL)
The European Molecular Biology Laboratory (EMBL) is a world-leading international life sciences research organization with its main laboratory situated in Heidelberg, Germany and five laboratories at other sites in Europe. In Grenoble, France, EMBL employs approximately 90 people and has a world-wide reputation for research and service activities in structural molecular biology. EMBL Grenoble shares the European Photon and Neutron (EPN) Campus with two other international organizations, the European Synchrotron Radiation Facility (ESRF) and the Institut Laue Langevin (ILL) as well as the French Institut de Biologie Structurale (IBS).
EMBL Grenoble is seeking to recruit the Personal and Administrative Assistant to EMBL Grenoble Head of Unit and join our dynamic, interdisciplinary, and international community, where cutting-edge research in biochemistry, cellular, structural and molecular biology is performed. This is an exciting time to join EMBL Grenoble as the Personal and Administrative Assistant to the EMBL Grenoble Head of Unit. We will look to you to provide excellent support on a full range of organizational and administrative tasks. You will work with a close-knit and fun team of administrative support staff.
Your role
This is an exciting time to join EMBL Grenoble as the Personal and Administrative Assistant to the EMBL Grenoble Head of Unit. We will look to you to provide excellent support on a full range of organizational and administrative tasks.
These include:
Maintaining the Head of Unit's diary, as well as scheduling and coordinating meetings;
Arranging travel, accommodation and reimbursements for the Head of Unit;
Performing any other duty that may be assigned by the Head of Unit;
Drafting correspondence such as emails and letters;
Helping with daily time management;
Conducting or preparing any research Head of Unit may require;
Coordinating projects by capturing timelines and strategies and delivering progress updates;
Providing administrative back-up to other members of the Administrative team (reception, expeditions, archiving, stationery, site entries, petty cash, assistance to newcomers);
Supporting logistics for meetings (virtual, hybrid and in-person), events and seminars, and visitors;
Providing administrative support to Group and Team leaders under the Head of Unit's responsibility as required;
Collaborating with various internal and external stakeholders;
Continually developing and applying procedures to facilitate effective, efficient and professional office management.
Other duties include editing of Team web pages and documents.
You have
The successful candidate will possess excellent secretarial, administrative and organisational skills. The ability to work independently, pay attention to detail and interact with people in a friendly and professional manner as well as proven capacity for outstanding teamwork is essential for this position.
Furthermore, the appointed applicant will have strong interpersonal and verbal communication skills to interact tactfully and effectively with internal/external contacts at all levels and enjoy working in a challenging and dynamic working environment. Appropriate IT skills with a sound working knowledge of Microsoft Office are expected.
Fluency in English and French is required.
The post holder must be self-motivated, service-oriented, possess good judgment, a pleasant telephone manner, the ability to maintain effective working relationships in a multi-cultural environment, and the ability to work to demanding deadlines under pressure with patience and good humor and under minimal supervision.
Work experience in a similar position, preferably from a dynamic area in an international environment, is an advantage.
You might also have
Sound working knowledge of SAP.
Why join us
EMBL is an inclusive, equal opportunity employer offering attractive conditions and benefits appropriate to an international research organisation with a very collegial and family friendly working environment. The remuneration package comprises a competitive salary, a contributive pension scheme, medical, educational and other social benefits, as well as financial support for relocation and installation, including your family.
EMBL is a signatory of DORA. Find out how we implement best practices in research assessment in our recruitment processes https://www.embl.org/info/dora/">here.
What else you need to know
We are Europe's flagship research laboratory for the life sciences – an intergovernmental organisation performing scientific research in disciplines including molecular biology, physics, chemistry and computer science. We are an international, innovative and interdisciplinary laboratory with more than 1600 employees from many nations, operating across six sites, in Heidelberg (HQ), Barcelona, Hinxton near Cambridge, Hamburg, Grenoble and Rome. Our mission is to offer vital services in training scientists, students and visitors at all levels; to develop new instruments and methods in the life sciences and actively engage in technology transfer activities, and to integrate European life science research. Please note that appointments on fixed-term contracts can be renewed depending on circumstances at the time of the review.
Initial contract is for 3 years with a possibility of renewal up to 9 years.
Contract duration: 3
Grading: 3-4 depending on experience and qualifications (Monthly salary starting at 2.731,21 EUR) + other paid benefits
Apply
Offer archived at 04/01/2023
These jobs might also interest you: