Zurück zum Suchergebnis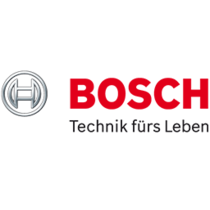 Ort
Saint-Ouen Jetzt bewerben
Sales and Innovation Manager (H/F/D), Saint-Ouen
Unbefristeter Arbeitsvertrag
Marketing, Kommunikation, Vertrieb, Handel, Kundendienst
Die Stellenanzeige wurde am 09/05/2023 archiviert.
Bosch
Sales and Innovation Manager (H/F/D), Saint-Ouen
Job Description
Creating something new: As part of our agile team, you ensure the achievement to gain growth in acquiring new business with new solutions for a French car manufacturer.
Taking over responsibility: You are responsible to define the customer acquisition strategy, present our products and solutions based on the existing portfolio as well as leading dedicated acquisitions.
Cooperation: You are the contact person for our customers and internal technical consultants during the acquisition process as well as for the account management to define the technical customer roadmap.
Reliability: You will have overall responsibility for leading the cross-functional acquisition teams. This starts with pre-selling activities, analysis of customer and market trends, involvement of technical consultants, getting management approval to handover of the project to development for implementation.
Structured evaluation: You analyse customer requirements with our existing product portfolio, price models and derive customer-specific solutions from them with the involvement of other business areas.
Creativity: You develop suitable acquisition strategies and choose acquisition tools (man-mapping, war gaming, etc.) to successfully win new business.
Qualifications
Personality: You are a team player, able to work under pressure, committed and taking over responsibility.
Working style: You work in a structured, independent, reliable and customer-oriented manner.
Experience and know-how: You have comprehensive knowledge in the interdisciplinary management of customer requests and RfQs as well as extensive experience in consulting OEMs.
Languages: You have very good language skills in French and English.
Education: Completed studies in IT or industrial engineering or comparable fields.
Apply
Die Stellenanzeige wurde am 09/05/2023 archiviert.
Diese Stellen könnten Sie auch interessieren: