Zurück zum Suchergebnis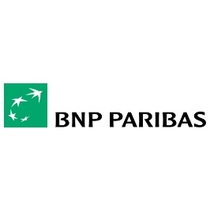 Ort
München Jetzt bewerben
VIE HR Reporting and Controlling Specialist (m/f/d), Munich
Controlling / Finanzen
Personalwesen / Fortbildung

Aktualisiert vor 10 Tagen
BNP Paribas
DAB BNP Paribas ist die Bank für unabhängige Vermögensverwalter, Fondsvermittler, Anlageberater und institutionelle Kunden. In Deutschland führen bereits mehr als 60% aller bei der BaFin zugelassenen Finanzportfolioverwalter ihre Endkundendepots bei uns. Damit sind wir in diesem Segment der klare Marktführer! Für unsere Kunden sind wir heute ein stärkerer Partner denn je: Als Teil des großen Netzwerkes unserer Muttergesellschaft, der französischen BNP Paribas.
Missions
You will take in charge the HR reporting area and continuous development of our HR controlling instruments and processes:
Cooperation in the preparation of HR budgets and forecasts in close coordination with Finance Controlling, HR Business Partners, cost center managers as well as management and HR Paris and Frankfurt teams
Providing ad-hoc and standard monthly HR reports with clear narrative and analysis
Shape the global reporting landscape through our KPI reporting and stakeholder related reporting solutions
Monitoring our personnel cost planning and controlling as well as forecasting
Introducing suitable benchmarks for certain areas and related key figures and KPIs
Support strategic projects by owning global HR KPI products and ensuring high-quality data insights
Be the first contact person for People Business Partners, Controlling and Financial teams
Act as the interface in HR (with Payroll) for the annual financial statements and corresponding audits
Work on different projects in order to accompany the development of our team
Profile
You have a Master degree from a university or business school, majoring in Business Administration, Human Resources or Economics. You have a solid data knowledge and project management background. You have gained first experience (internships and work-study program included) of 2 years in Human Resources, preferably in an international context.

You speak fluent English, German will be an advantage. You have a very good command of MS Office (Excel) and in Business Intelligence Cognos.
You demonstrate adaptability and communication skills. Your results orientation, your ability to synthetize and your rigor will be assets to progress on this mission.

In a changing world, diversity, equity and inclusion are core values necessary for well-being and and team performance. At BNP Paribas, we intend in welcoming and retaining all talents without distinction : this is how we shall all be building the finance of tomorrow, innovative, responsible and sustainable.
Finally, we attach particular importance to ensuring that our future employees act on a daily basis with ethical and professional responsibility.
During the recruitment process, information contained in your CV, your personal identifying information and background can be checked at all times.
Apply
Diese Stellen könnten Sie auch interessieren: