Die Stellenanzeige wurde am 20/06/2019 archiviert.
Teamleiter (m/f/d) Head of the French content team, Hamburg
Statista GmbH
Statista.com unites professional IT experts, industry-savvy researchers and renowned analysts. Together, we operate one of the world's leading statistics portal. Using our innovative and intuitive research tool, we supply our international customers from economic, educational and media backgrounds with current and relevant quantitative data. Be a part of this multiple award-winning company and contribute to its success story.
Statista Insights from Statista GmbH on Vimeo
We are looking for Teamleiter (m/f/d) Head of the French content team to start in our Hamburg office as soon as possible
Your task
You are responsible for the leadership and development of the Editorial Research Intelligence team for the French market;
You oversee Statista's French language platform content and apply your knowledge to shape the content agenda, with regards to the most relevant industries and topics;
You establish strategies to communicate team goals and deadlines to the team, driving the professional output, motivating team members and developing their talents;
You ensure good cooperation with other departments at Statista (i.e. Sales, R&A, IT) to add value to the services and products offered by Statista;
You manage the communication between the team and higher management;
Your background
Successful completion of postgraduate studies, combined with curiosity about new research trends;
Proven professional record with willingness to grow into a people-leading role;
Excellent communication skills in written and spoken French and English, preferably fluent in German;
Attentive to detail and accuracy, upholding the highest standards in editorial quality;
Strong organisational skills, inspiring work ethic as well as keen interest in leadership and employee growth;
Confident user of Microsoft Office package;
Our offer
You will work in an exciting and innovative company in the heart of Hamburg. As part of a dynamic team, you will find an excellent working environment with little hierarchy and great potential for promotion within the company.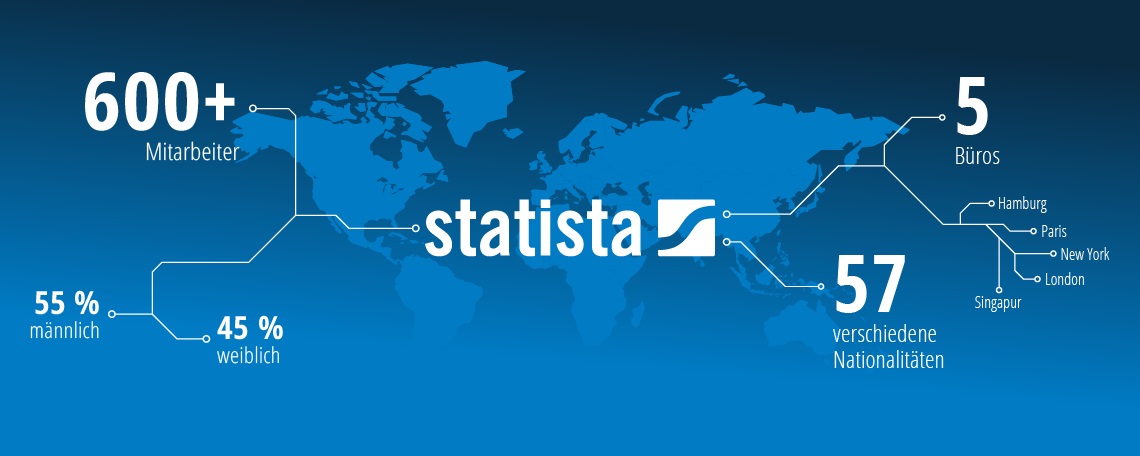 Your Application
Die Stellenanzeige wurde am 20/06/2019 archiviert.