Zurück zum Suchergebnis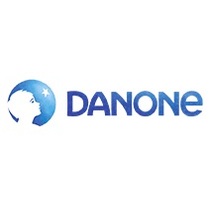 Ort
Fulda Jetzt bewerben
Supply & Material Planner (m/f/d), Fulda
Unbefristeter Arbeitsvertrag
Die Stellenanzeige wurde am 28/11/2022 archiviert.
Danone GmbH
As a world leading food company DANONE stands for international success. Around 104.000 employees work on all five continents in the four business areas Fresh Dairy Products, Early Life Nutrition, Waters and Advanced Medical Nutrition on one corporate mission: "Bringing health through food to as many people as possible."
Missions
Responsible for production Masterplan of finished goods and/or semi-finished goods in APO
Alignment and communication of Masterplan and related variables and constraints with internal and external stakeholders
Performance management and monitoring using planning related KPI's (PSL, CSL, DOH, etc.)
Responsible for managing a certain material portfolio (raw materials, packing materials and/or semi-finished goods) for a dedicated production area or line (Packaging lines or Spraydriers)
Innovation management: Manage phase in/out planning of products
Daily alignment with internal departments (e.g. Scheduling, Planning, Manufacturing, Warehousing and Quality) and important suppliers on material availability, production performance and other constraints or risks
Start is as of now in Fulda.
Profile
Master/Bachelor degree in Supply Chain Management or comparable
At least 1 year of work experience in Supply Chain Planning
Experience with ERP systems (SAP/APO) preferable
Familiarity with MS Office
Fluent in English and German
Good communication skills
Strong customer orientation
Strong analytical skills
Highly motivated and pro-active team player
Capable to clarify complex situations, to build scenarios, facilitating decision making processes
Apply
Die Stellenanzeige wurde am 28/11/2022 archiviert.
Diese Stellen könnten Sie auch interessieren: