Zurück zum Suchergebnis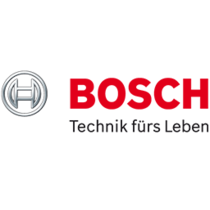 Ort
Saint-Ouen Jetzt bewerben
Retail Channel Marketer – France/Benelux (H/F), Saint-Ouen
Unbefristeter Arbeitsvertrag
Marketing, Kommunikation, Ingenieurwesen, Technik, Naturwissenschaften, Gesundheitswesen, Vertrieb, Handel, Kundendienst
Die Stellenanzeige wurde am 25/02/2022 archiviert.
Bosch
Retail Channel Marketer – France/Benelux (H/F), Saint-Ouen
Main responsibilities
Responsible for the local implementation of the EU retail strategic framework: retail range portfolio introduction based on local market requirements, channel conflict mitigation, pricing consistency assessment, campaigns, and budget follow-up for local implementation
Support to local key accounts to understand customer needs for marketing actions: critical thinking to identify the root cause behind the needs, implementation of marketing action plan, coordination with communication and product specialist teams
Plan, implement and assess (ROI) marketing campaigns
Support for e-tail segment development: translation coordination of B2C optimized content, identification of data flow between Bosch and chains, data delivery coordination and implantation check.
Secondary responsibilities :
Benchmark local competitor activity on 4P's and general market approach, offer action plans and identify quick wins
Contribute to EU marketing plan definition: trends, local requirements
Contribute to EU team best practice sharing: update of POSM toolbox and other shared information pool
Ad-hoc project management for the benefit of EU retail sales & marketing team (eg. toolbox creation, campaign templates…).
Qualifications
Required Diplomas and skills :
Sales/Marketing master degree and/or Engineering degree
Excellent communication skills, both written and oral
Fluent in French and English mandatory
Familiarity with project management methodologies
High interest in data and figures
Problem-solving skills and critical thinking to propose mutually beneficial solutions
Proficiency with basic MS package (Excel, Word, Powerpoint). MS Access and PowerBI are a plus
Ability to integrate new collaborative teamwork tools (Sharepoint, Teams)
Basic knowledge of software used on regular basis (SAP, Space planning tool)a
Flexible, autonomous, collaborative, innovative, results and future oriented, high sense of responsibility, strategic thinking, positive and competitive attitude, teamwork minded, international thinking, sense for anticipation.
Apply
Die Stellenanzeige wurde am 25/02/2022 archiviert.
Diese Stellen könnten Sie auch interessieren: