Zurück zum Suchergebnis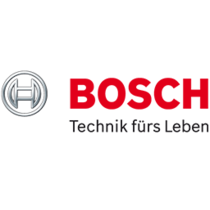 Ort
Saint-Ouen Jetzt bewerben
Rapid Prototyping Project Manager (m/f/d), Saint-Ouen
Unbefristeter Arbeitsvertrag
IT, Telekommunikation, Informatik, Ingenieurwesen, Technik, Naturwissenschaften, Gesundheitswesen
Die Stellenanzeige wurde am 24/10/2022 archiviert.
Bosch
Rapid Prototyping Project Manager (m/f/d), Saint-Ouen
Responsibilities
Develop and manage schedules to deliver technical and consulting services to customers
Manage customer expectations, project scope, and resources needed to successfully deliver to customers' needs
Develop and communicate project, portfolio, and program status, risks and issues to all levels of stakeholders, ranging from technical staff to executives
Manage customer escalations, coordinating with customers and ETAS stakeholders
Be accountable for reliable and repeatable program delivery processes, metrics and operational procedures
Act as a liaison to subcontractors and/or delivery partners
Develop a foundational knowledge of used technologies
Maintain an awareness of emerging requested technologies (ETAS and competition)
Be fully operational in realizing the technical activities in case of workload peaks.
Depending on your profile, competence or background you may realize other residential activities at customer within the scope of RP projects or in the area of Measurement/Calibration solutions.
Technical / Methodological competences
Advanced level in using Simulink (Matlab)
Advanced level in using ETAS INCA
Advanced level in using ETAS INTECRIO
Advanced level in using ETAS EHOOKS to be able to perform rapid prototyping based on internal bypass
Advanced level in using ETAS Hardware (HW ES910.3 /ES830.1 /ESxxx) for the rapid prototyping based on external bypass
Advanced level in using dSPACE tool chain for the rapid prototyping based on external bypass mode
Intermediate level in using Diagalyser
Intermediate level in using CANalyser
Intermediate level of knowledge on the embedded communication networks (CAN, LIN, and Flexray)
Intermediate level of programming skill in language C and C++
Basic skill in AUTOSAR
Basic skills on engine control software
Basic skills on control/command systems
Basic skills in calibration tuning on car and on test bench
Basic skills in electronic and electrical engineering
Ability to define and produce an electrical wiring harness
Basic project management skill and problem solving skill
Qualifications
Social competences
Effective communication skill:
Good oral and written English skill to communicate with internal colleagues and external customers.
Excellent local language to win customers' trust.
Be attentive and active listening, has the patience to hear customers out and can accurately understand and restate the requirement of customers.
Can transfer the right information to management and Sales Teams
Able to deliver convincing presentation.
Team spirit:
To work together with FAEs and Development Team
Be flexible, self-motivated, self-sufficient and a completer of tasks. You will need to be able to prioritize, multitask and handle pressure.
Leading with customer's criticism, complaints and expectations
Leadership
Influencing skill for his/her specific application solution, is eager to do so and has the ability and willingness to guide, consult and convince peers, superiors and customers
Coaching and mentoring: able to build up trustful relationship with coachee or mentee, let him/her bring out thoughts and ideas, then provide constructive feedback.
Mobility
France (IdF),
Time to time : Germany / Western Europe
Apply
Die Stellenanzeige wurde am 24/10/2022 archiviert.
Diese Stellen könnten Sie auch interessieren: