Zurück zum Suchergebnis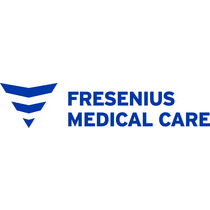 Ort
Bad Homburg Jetzt bewerben
Paralegal GMO Global Legal Support (m/w/d), Bad Homburg
Unbefristeter Arbeitsvertrag
Die Stellenanzeige wurde am 16/08/2023 archiviert.
Fresenius Medical Care
Mehr als 250.000 Menschen auf allen Kontinenten arbeiten bei Fresenius daran, immer bessere Medizin für immer mehr Menschen anzubieten. Unsere eigenständigen Unternehmens­bereiche Fresenius Medical Care, Fresenius Kabi, Fresenius Helios und Fresenius Vamed bieten ein breites Spektrum an Produkten und Dienstleistungen im Gesundheitssektor. Bei uns haben Sie die Chance, mit Ihrer Karriere einen Unterschied zu machen – und Teil unserer beeindruckenden Wachstumsgeschichte zu werden.
Tasks and Activities
Support of the "GMO Global Legal Function (excl. US)" team in day-to-day operations
Support in the drafting of national and international standard contractual documents (non-disclosure agreements, consultancy agreements, study contracts, standard clauses, etc.), often in connection with medical and/or scientific professionals, in English and German language
Support in updating existing template contracts
Support in setting up a "legal support center" within the Centre of Excellence (CoE) to which the GMO Global Legal Support (excl. US) belongs for the preparation of powers of attorney as well as authorization documents in English and German for the German FMC companies, which are required for business operations, especially for regulatory reasons for product manufacturing worldwide
Organization of filing and structuring of powers of attorney as well as authorization documents in database
Preparation of summaries and overviews of current and new legal developments and legislation (e.g. European Health Data Space) for the GMO management functions and corresponding trainings
Project management and due diligence support
Support in legal research
Assuming responsibility for various projects within the CoE
Preparation and organization of meetings, agenda planning, production of meeting minutes etc.
Support in the maintenance and harmonization of IT tools, administration of databases in general
Support in introducing, setting up and improving workflows and processes
Support in the training of employees of FMC companies
Organization of meetings (online and offline) with global subject matter experts
Profile
Successfully completed studies as a business lawyer (university of applied sciences) or as a qualified lawyer (first state examination in law)
Training as a paralegal (ReFA) or paralegal for lawyers and notaries (ReNo) would also be desirable
At least 2 years of professional experience
Work experience with a company in the healthcare sector would be advantageous
Clear communication style and structured thinking
Strong ability to work in a team
General interest in medical-scientific topics
Ability to work independently and on your own responsibility
Flexibility, sense of responsibility and adherence to deadlines
Resilience and balance
Excellent knowledge of the basic laws and regulations applicable in the Federal Republic of Germany as well as the European Union
Very good MS Office user skills
German as native language
Fluent in English including professional legal English
further foreign language (French/ Spanish etc.) would be an advantage
Willingness to travel
Bewerben
Die Stellenanzeige wurde am 16/08/2023 archiviert.
Diese Stellen könnten Sie auch interessieren: