Zurück zum Suchergebnis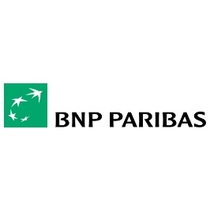 Ort
München Jetzt bewerben
IT Administrator Automatic Solutions (m/f/d), Munich
Unbefristeter Arbeitsvertrag
Die Stellenanzeige wurde am 24/08/2023 archiviert.
BNP Paribas
DAB BNP Paribas ist die Bank für unabhängige Vermögensverwalter, Fondsvermittler, Anlageberater und institutionelle Kunden. In Deutschland führen bereits mehr als 60% aller bei der BaFin zugelassenen Finanzportfolioverwalter ihre Endkundendepots bei uns. Damit sind wir in diesem Segment der klare Marktführer! Für unsere Kunden sind wir heute ein stärkerer Partner denn je: Als Teil des großen Netzwerkes unserer Muttergesellschaft, der französischen BNP Paribas.
Missions
You support and develop complex and automation jobs and the underlying platforms.
You handle and remedy disruption and service requests in 2nd-level IT Operations in the context of the incident management problem.
You support and maintain middleware application.
You classify and analyze causes of error in the management problem.
You support the technical documentation and participate in the configuration and asset management process esp. operation manuals and the Job-Library.
You align Software distribution, system infrastructure updates with patches and security updates.
You monitor and comply the responsibilities of security.
You ensure compliance in regards to technology, process and documentation.
Profile
Qualified IT specialist or equivalent multi-year experience in the enterprise environment
Profound knowledge in running an automation job scheduling platform and complex automation jobs; design and implementation of jobs and job chains for automation; linux operating systems, preferably RedHat; Java/ Jboss/ Jboss libaries; creation of algorithms, process flows and xml creation; Databases and DB connectivity; Network topologies and network troubleshooting as well as log analysis
Analytical ability as well as proactivity
Team-focused thinking
Perennial professional experience in the operation of hetergeneous IT structures in enterprises, preferably in the banking environment is desirable
Fluent in business English
Benefits
Mobile working 2 days in the office, 3 days at home
Modern workplace with a feel-good atmosphere (height-adjustable desks, colour-, lightand acoustic concept, etc.)
Communication at eye level
A wide range of (external) training and development opportunities
(Inter-)national career prospects at the BNP Paribas Group
Subsidy for public transport, car and bike leasing
Support for your family life with the services of benefitatwork and voiio
Company pension scheme
Corporate benefits (for more than 1,500 well-known providers)
30+ vacation days
Apply
Die Stellenanzeige wurde am 24/08/2023 archiviert.
Diese Stellen könnten Sie auch interessieren: