Zurück zum Suchergebnis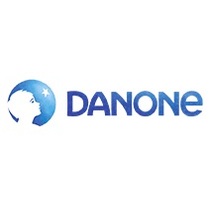 Ort
Frankfurt am Main Jetzt bewerben
Head of HR Business Partnering (m/f/d), Frankfurt am Main
Unbefristeter Arbeitsvertrag
Führungskraft
Personalwesen / Fortbildung

Die Stellenanzeige wurde am 16/10/2023 archiviert.
Danone GmbH
As a world leading food company DANONE stands for international success. Around 104.000 employees work on all five continents in the four business areas Fresh Dairy Products, Early Life Nutrition, Waters and Advanced Medical Nutrition on one corporate mission: "Bringing health through food to as many people as possible."
Missions
Lead a team of HRBPs, ensuring a high standard of business partnering and managing change; play a key role in developing HR talent and evolving and innovating HR practices
Strategic advisor to directors and senior managers, providing expert insights and guidance on both strategic and operational HR matters
Collaborate closely with leadership teams to contribute to the development and cultivation of high-performing teams
Oversee and manage all HR cycle topics, working collaboratively with stakeholders to ensure seamless execution of HR processes
Challenge and analyze organization on efficiency and resource allocation as well as managing overheads costs
Take a lead role in actively shaping and evolving our organization, people, and culture, while upholding the core values of Danone
Profile
Proven track record as an experienced HR professional, showcasing a deep passion for People & Organization topics; deep knowledge in organizational design, transformation, facilitation, learning, talent management and employee relations
Profound understanding of business dynamics, enabling you to build strong relationships through close business proximity
Comprehensive understanding of labor law and HR core processes, enabling you to navigate complex HR matters with confidence
Empathy, a solution-oriented mindset, and exceptional problem-solving skills, allowing you to address challenges effectively while considering diverse perspectives
Fluent English and at least conversational German, enabling effective communication and collaboration across diverse teams and regions
Apply
Die Stellenanzeige wurde am 16/10/2023 archiviert.
Diese Stellen könnten Sie auch interessieren: