Zurück zum Suchergebnis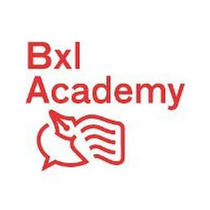 Ort
Brüssel Jetzt bewerben
German Language Teacher (m/f), Bruxelles
Befristeter Arbeitsvertrag
Sekretariat, Recht, Personalwesen, Bildungswesen, Übersetzung
Die Stellenanzeige wurde am 22/05/2017 archiviert.
Bxl Academy
Bxl Academy is a growing language school in the heart of Brussels.
We offer a personal and interactive approach to language learning
and guarantee a stimulating and challenging learning environment.
Our Language courses are adapted to the personal and professional
needs of our students.
Main responsibilities
Teaching business and general German, individually and in small groups
Assess student learning
Manage course content and materials
Ensuring all materials are high quality and up-to-date
Develop conversational, academic and business German language skills
Maintain pre- and post-evaluation information
Qualifications and experience
minimum: Bachelor's degree
minimum 2 years relevant teaching experience
Level C2 - native speaker
experience in a professional environment
Personal qualities
native speaker
flexible and available to teach day and evening classes
ability to multi-task and think out of the box
enthusiastic and motivated
strong communicative and organisational skills
a dynamic and practical approach to language learning
Our offer
An international work environment in a young language school
opportunity to grow professionally
opportunity to extend tasks and responsibilities
A competitive hourly rate
Independent status or interim via SmartBe
Apply
Die Stellenanzeige wurde am 22/05/2017 archiviert.
Diese Stellen könnten Sie auch interessieren: