Zurück zum Suchergebnis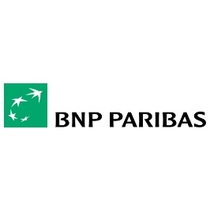 Ort
Frankfurt am Main Jetzt bewerben
EMEA Coverage Group Officer (m/f/d), Frankfurt
Unbefristeter Arbeitsvertrag
Die Stellenanzeige wurde am 05/12/2023 archiviert.
BNP Paribas
DAB BNP Paribas ist die Bank für unabhängige Vermögensverwalter, Fondsvermittler, Anlageberater und institutionelle Kunden. In Deutschland führen bereits mehr als 60% aller bei der BaFin zugelassenen Finanzportfolioverwalter ihre Endkundendepots bei uns. Damit sind wir in diesem Segment der klare Marktführer! Für unsere Kunden sind wir heute ein stärkerer Partner denn je: Als Teil des großen Netzwerkes unserer Muttergesellschaft, der französischen BNP Paribas.
Missions
Contribution to the Business Groups Strategy / follow-up of business opportunities, Strategic Business reviews and preparation of budget
MNCs business coordination for Local contributors and Business Group contributor's network
Responsible for portfolio and client updates; preparation and contribution to client meetings and métier calls
Ensuring the updating and accuracy of the CRM tool and the implementation of CAP together with Business Lines
Responsible for due diligence and coordination of the RFP and screening committee.
Monitoring of the overall risks of a portfolio of Pilot Groups
Green light process
Credit process of Pilot files
Structuring and Contracting plain vanilla products / loan book
Responsible for Deal implementation & follow up of its life cycle and the Covenants
Coordination of the KYC On-boarding or recertification, client due diligence and exercising constant vigilance over the business relationship of his/her clients
Interacting with other advisors
Ensuring consistent and comprehensive enforcement of BNP Paribas CSR policies and procedures
Profile
Degree in Finance, Economics, Accounting or comparable academic education with advanced knowledge of financial analysis
First professional experience in Banking
Good knowledge of Investment banking, corporate clients and of risks and their major processes or regulatory frameworks
Ability to set up criteria and define and analyze risk levels
Client focused attitude
Ability to teamwork
Very good communication skills
Fluent in German and English
You don't meet every criterion? No problem, you are more than welcome to apply anyway.
It is important for us that you can develop and grow in this position.
What we offer
30 days' holiday and additional special leave days
Work in the office and from home
A wide range of opportunities for your development, such as internal and external training, talent development programmes and (inter)national career prospects within the BNP Paribas Group
Allowances for Job Ticket Deutschland, car & bicycle leasing
Subsidies for Job Ticket Germany, car & bicycle leasing
Company pension scheme with BVV
Employee Assistance Program: Professional support and great offers for your private and family life from benefitatwork and voiio
Insurance cover via a group accident insurance and survivors' insurance
A wide range of offers for your health, such as access to over 6,000 sports and health facilities with EGYM Wellpass
Apply
Die Stellenanzeige wurde am 05/12/2023 archiviert.
Diese Stellen könnten Sie auch interessieren: