Zurück zum Suchergebnis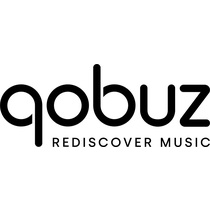 Ort
Paris
Referenz
CE3235JL Jetzt bewerben
Assistant in alternation or internship - audio resellers network in GSA - Germany / Switzerland / Austria (m/f), Paris
Sonstige Branchen
Verlagswesen
Medien
Multimedia

Die Stellenanzeige wurde am 09/05/2023 archiviert.
Qobuz
Within the GSA and central BizDev teams, you will contribute to the missions of the team on the Business Development and the program "The Qobuz Society", with the objective of supporting the development of Qobuz in the GSA region.
GSA BizDev Assistant (The Qobuz Society) in alternation (1 or 2 years) or internship (6 months) based in Paris
Job profile
The main mission is the management of "The Qobuz Society" program (audio resellers network) in GSA (Germany, Switzerland, Austria)
1. Admission of new members
Development of a new member acquisition strategy
Organization of events and participation in trade shows
Development of prospecting material with the Graphic Design team
Creation of accounts and landing pages with BI and Marketing
Management/Sending of promotional material (digital and physical)
2. Maintain contact with existing members
Regular communication on Qobuz news
Contact person in case of questions
Renewal of accounts
Monitoring of cooperation and features
Monitoring of results
Animation of the reseller community ("Reseller of the month" etc.)
Maintenance of the database
Control of budget and available accounts
Organize online workshops to train resellers on Qobuz
Job objectives
Increase the number of resellers
Increase the number of Qobuz customers
Enable stable operation of the Society program and automate certain processes
Analyze, track and evaluate Society operations and members
Profile
Bachelor or Master student on a work-study program / in alternation or internship
Required
German as native language
excellent knowledge of English (spoken and written)
very good interpersonal skills
reactivity and organizational skills
Desirable
knowledge in the field of Hi-Fi/audio
first experience in e-commerce
passion for music
knowledge of French
Apply
Die Stellenanzeige wurde am 09/05/2023 archiviert.
Diese Stellen könnten Sie auch interessieren: