Zurück zum Suchergebnis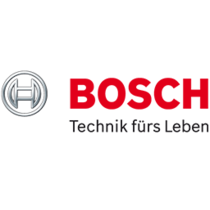 Ort
Saint-Ouen Jetzt bewerben
Apprenti(e) Juriste en Protection des Données Personnelles, Saint-Ouen
Sekretariat, Recht, Personalwesen, Bildungswesen, Übersetzung
Die Stellenanzeige wurde am 20/12/2022 archiviert.
Bosch
Apprenti(e) Juriste en Protection des Données Personnelles, Saint-Ouen
Job Description
Implement and put to practice the environmental protection techniques using the resources allocated for that purpose, install and maintain the Environmental Management System (EMS) in TlP according to ISO-14001 version 2004, monitor Implementation and compliance with all the legal and corporate requirements for the area as well as managing to integrate the life cycle of hazardous substances and integrated water (extraction, purification and treatment) in TIP. For Example:
Seek theTlP plant protection.
Prevention of pollution internally, through the physical and documentary administration of hazardous substances to be used for products or processes in TlP.
Guarantee the environmental protection.
Prevention, control and combat the pollution of the environment in all its facets (Soil, water and air).
Optimize and make more efficient the consumption of potable and recycled water inside the facilities.
Legal framework.
Maintain the productive operation of TlP within the legal framework of the country, complying with all legal and corporate requirements related to water consumption, pollutant emissions, final disposal of waste and chemicals administration.
Industrial framework
Obtain permissible results of the pollutant levels for the industrial waste of TlP within the normativity.
Scientific Framework
Know the level of toxicity for the chemical elements considered as dangerous within TlP and treat them according to the corresponding regulations.
Equipment Control
Analyze the efficiency of the operation for the equipment that generates pollutant emissions within TlP, respecting the limits permissible according to the corresponding norms. It operates and controls the water purification and distribution equipment in the plant as well as the final treatment for recycling.
Coordinate external service groups (Contractors).
Manage and supervise providers related to services in your area.
Qualifications
"Education: Industrial Engineer
Experience: Minimum 3 years of experience as an industrial and environmental protection engineer, legal knowledge for the environmental area, integral chemical and hazardous waste management, integrated water and air.
Competences: Initiative, Customer service orientation, Relationships, Establishments, Teamwork and cooperation, Expertise, Proactivity."
Apply
Die Stellenanzeige wurde am 20/12/2022 archiviert.
Diese Stellen könnten Sie auch interessieren: